Personal Life Strategist, Christian Life Coach, Public Speaker,
and Occasional Event Planner
Raini Bowles-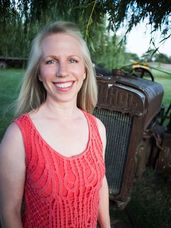 Personal Strategist & Coach, Raini Bowles
My life has always been filled with unique trials and obstacles from a very young age, to the present, and I knew early on that I could use these for good, or for bad. Yes, there have been storms in my life, but I have chosen to be positive and to SHINE ON!

Now it is time for me to help others catch the SHINE ON movement and learn for themselves how to - Share, Help, Inspire, Nurture & Encourage Others Now, as they learn to Weather Life's Storms and Live to SHINE ON!

When I began the SHINE ON Ministry as a way to reach women in the Treasure Valley of Idaho 8 years ago, it was in an effort to create unity and community among women from various backgrounds and churches. Since then things have grown and changed and it is still in transition today as God has taken my obedience to do a small thing and abundantly blessed me and caused this ministry to SHINE!

As a Personal Life Strategist I help women, children and families make plans and goals that get them back on track and turn tragedies into triumphs, dead ends into open roads and despair into rejoicing. This role is much like a consultant or a mentor and works well for those who may need extra help in their current lives with accountability and making decisions.

As a Christian Life Coach I work with those seeking to overcome obstacles in their lives as they do the work it takes to gain new ground and reach their goals. I help them with accountability and their own strategizing as more of the "what if" facilitator. In this role I work to listen fully and ask a lot of questions to get you thinking for yourself about your situation as you begin to see things in more of a full picture.

A Few Details

WHO- Those who really need the opportunity to move forward and get un-stuck from their storms and learn to SHINE ON.

WHAT- Use your imagination! This could be getting organized, keeping the house clean, getting kids to be more responsible and keeping their rooms clean, finding time for your spouse or actually getting that long overdue project finally done!
.
HOW- As a Christian Life Coach I am available to work via the phone, internet conferencing, Skype or in person. When working with teams and groups it is best to work in person but when working one on one the phone also works quite well!
As a Personal Life Strategist I prefer to work closely and in person although it is possible to work virtually. It may, however, take longer to get the same results.
As a Speaker I can spread your message to a group or audience much quicker and use group activities to begin to effectively start the process of change. This can be a great catalyst and offers excellent group results, but for personal change often more is needed on a more individualistic basis.

WHY- God had placed a passion deep within my heart, long ago, to help others to SHINE ON and to keep following Him and the path He has laid before us. Each journey is different, each path is different, but the One who designs our paths is the same; yesterday, today and forever. I deeply desire to follow this path and to help others to follow it too. I call it- creating contagious Christianity!

WHERE- I am willing to go wherever God calls me to go in order to do what He has called me to do. That may be here in Boise, or in Haiti or in Kenya or Canada or Belize... it matters not, as long as God is with me! With today's technology distance is less of a problem in connecting and making things work, or using our wonderful transportation systems to get from Boise to YOU!

When? NOW! God has put things in place to make it so that NOW is the time for us to do His work, to seek Him, to work on our relationships with Him and others, and to get un-stuck so that we are the most usable for His greater purpose for our lives!

What will it cost? This will depend on the route you go and the services you desire. I have packages for as little as $75, and of course a 15 minute Q & A consult is free.This will allow us to decide if my services are right for your needs.

More about Raini

Weathering Life's Storms and Living to SHINE! Raini's Story
Raini was born in Oregon where her father was temporarily stationed as the Weatherman for the King Network (NBC). Her family however, was from Boise, Idaho and returned tp Boise while she was still a toddler. She grew up in the North End of Boise along with 2 brothers. At the age of 8 Raini had a very vivid and scary dream of going to hell, when she told her mom of her dream her mom told her about Jesus and His plan for salvation and forgiveness. That night Raini asked Jesus to save her from going to Hell, but she did not allow Jesus to control her whole life or be her Lord; she thought she could handle that herself.

By the time she was a senior in High School Raini had already experienced child sexual abuse & exploitation through an Uncle (and unbeknownst to her parents) as well as date rape, and through this was in a very abusive dating relationship. Soon after turning 18, while still a senior in High School, she ran away from home in an effort to escape, and she began a journey to some very dark places with some very dark people. Yet God was pursuing her at every turn. She soon found herself in an abusive marriage to an angry, alcoholic, drug abusing, law enforcement officer and her life was everything she had never dreamed it would be. But here she was; alone, hurting and frightened when in desperation she called out to Jesus and this time she made Him her Lord, The rest is a beautiful story of the journey back and the process of healing from so many deep wounds and so much trauma.

Her journey also includes infertility, adultery by her first husband, widowhood, remarriage and adoption. By Gods grace she is, by birth, marriage, adoption, custody and guardianship Mom to 14 and Nana to 15, currently! Raini is now a real Trauma mama, who has a great deal of experience in dealing with children from hard places that have experienced a great deal of trauma.She is married to her loving second husband, Doug Bowles. Doug & Raini are licensed foster parents and own a business in Boise, Idaho doing things she would have never thought she would be doing. Her passion is creating contagious Christianity, public speaking, working with groups, helping people to SHINE and organizing things!

Raini's signature phrase is SHINE ON, which she describes as Sharing, Helping, Inspiring, Nurturing, & Encouraging Others Now! Her tag line is "Weathering Life's Storms and Living to Shine On!
---