Speaking Affiliations
~Toastmasters ~Christian Women's Resource Network
~Speakers 4 Him ~Christian Women's Affiliate
SHINE ON!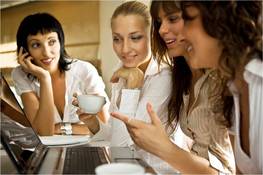 We ALL have a story! Some of know in our hearts that our story must be told, others may think that their story is boring, that is until they watch as lives are transformed as other relate to their testimony. There is always something to be gained from sharing our stories; gained by both the one telling and the one hearing.

We want to hear how others have endured, come through or overcome a trial or issue. It makes us feel safe, accepted, and not alone! It gives us HOPE! And who doesn't want hope?

God is at work in the lives of people everywhere and each persons story is different and unique. I am always amazed to hear the stories from women I meet and watch how God uses them to touch someone else and give them hope to continue on as they learn to walk the walk and talk the talk through a personal relationship and journey with Jesus.

SHINE ON is about women maturing in their walk with the Lord through sharing how He has been at work in their lives in very real ways. By telling how God has brought them through dark places, great trials, incredible circumstances and life events in a way that has strengthened their Faith and increased their testimony, others are given hope and renewed strength. Will you be one to SHINE ON? Send me a message and share your story, i would love to her how God is working in and through you!

---
SHINE ON= Share, Help, Inspire, Nurture, & Encourage Others Now!
This word SHINE, really sums up what I desire to do... I desire to SHINE brightly as a reflection of Christ to the world in all that I do every day, and to inspire others to SHINE ON as well!.

The acrostic for SHINE ON is a word picture God gave me one day as I was seeking my next steps with a group of women I was leading. Once I wrote it down I knew God was going to use it in ways I couldn't even imagine. So far I have led women for three years at SHINE ON groups, sharing these stories of encouragement and hope, and watching lives change.

Daily I try to Share Gods good news and love, Help those struggling to walk in His light or seeking Him, Inspire them to carry on and help others, Nurture them through Gods word and Encourage them to continue and multiply the effect by reaching Others Now as they SHINE!

If your group is ready to SHINE, I would be happy to lead your group as they discover how many stories they have in common and how they can lift each other up and grow in Christ as they learn how to SHINE ON!